Complete Data Cabling Services
Data cabling and network installation are critical to your IT infrastructure and ongoing performance of your network. This is true for small and large businesses alike.
At DataTalk, we specialise in providing total network and IT solutions to businesses like yours throughout Taranaki. We have the tools and expertise to provide the right data cabling or network installation solution for your business – whether you are after a single outlet, Small Business Server installation, wireless LAN or complete office cabling. If you are considering an upgrade to your network, why not take advantage of our free, no-obligation network consultation.
Our Data Cabling and Network installation Services Include:
Complete network design. Complete network installation.
Structured and conventional data cabling.
Structured data cabling infrastructure solutions.
Wireless LAN network solutions.
LAN network hardware.
PC, phone and network relocation or set-up.
Power protection.
Server installation.
Phone systems. VOIP and PABX.
Diagnostics and troubleshooting.
Design and engineering.
And much more…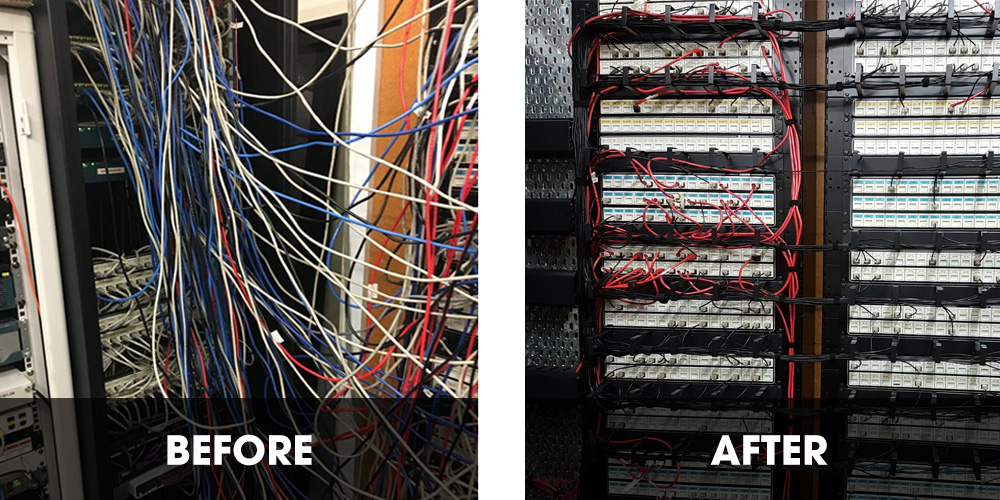 Data Cabling
Functional data cable systems for your workspace
A well designed office starts with a planned data cable system. DataTalk can provide you with a reliable, integrated cabling solution so you can experience a fully functioning office or workspace that will last.
At DataTalk, it's our customer service that sets us apart. We'll meet with you to design a solution that matches your specific needs. We also have a 24 hour callout service and an automated customer scheduling procedure to ensure you'll receive the most responsive service we can deliver.
We can help
We provide cabling solutions to a range of industries. Our clientele includes offices, financial institutions, schools and higher education, the mining industry, utilities, homes and clubs. Beyond these, we can carry out just about any small to medium commercial installation you need.
Our philosophy is to remain the leader in structured cabling systems and network technology, providing quality installations, consultations and design. With today's businesses demanding the very best from its Data Network Systems, and the ever increasing numbers of users, sharing more and more powerful computer resources, our team of highly qualified and certified network cabling installation engineers guarantees the highest possible standards of workmanship.
DataTalk has provided Structured Cabling Systems, installations and services. Our Installations include Category 5e/6/6a/7a & fiber optic cabling. We also provide wireless solutions, telephone cabling and coaxial cabling installation services.
Our technicians are certified Tyco Electronics, NETCONNECT Design and Installation Contractors, carrying the ND & I Status and are able to install AMP NETCONNECT Cabling Systems in compliance with ANSI/TIA-568 and referenced documents.
Data Networks in office buildings may satisfy the same environmental requirements but their use may be significantly different: backbone or horizontal, UTP or STP, single or multimode, latest high bandwith or economical solution, multi or 4-pair service. We can provide an Office Networks system to suit your requirements.
Copper
With one of the widest portfolio of narrowband and wideband solutions, TE offers customers the best solutions for their networks – including digital solutions, frameworks for superior cable management, termination, access and cross-connection of all circuits at a central location.
Cat 7a
Cat 6a
Cat 6
 Cat 5e
Accessories
SECURE
Work Area Outlets
Racks & Cable Management