DataTalk offers a wide range of indoor and outdoor Full Height turnstiles for access control applications in industrial entrances, sports arenas, military installations or other premises, where you want to achieve a high security turnstile solution with or without manned monitoring.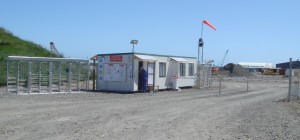 Full height turnstiles deter any chance of unauthorised users climbing over or tailgating making them ideal for unmanned areas; whilst their robust construction suit both indoor and outdoor applications making this range ideal where control is the key need.
DataTalk has a Turnstile solution for your Company. We can design and install a complete access controlled turnstile system complete with reporting features for safety and for monitoring who is on or off site.